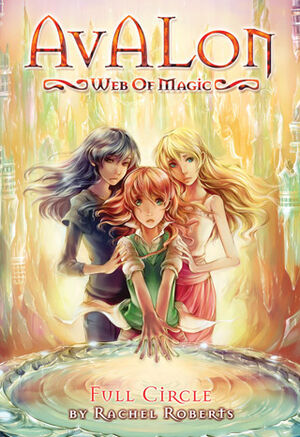 Book 12
Avalon needs a hero! It started with a quest to find the home of all magic: Avalon. It may end in darkness. Three girls, Emily, Adriane, and Kara, their fates set long ago, were to become mages, masters of magic. They were to discover the secrets of Avalon and save their animal friends. They failed. Now, the Gates of Avalon are locked, beloved friends are doomed, and the Dark Sorceress reigns. There may be one final chance to fulfill their destiny. But it will take the strength of a warrior, the fire of a blazing star, and the heart of a healer. The mages must put everything they love on the line-and be prepared to sacrifice all as the final battle for Avalon begins.
Ad blocker interference detected!
Wikia is a free-to-use site that makes money from advertising. We have a modified experience for viewers using ad blockers

Wikia is not accessible if you've made further modifications. Remove the custom ad blocker rule(s) and the page will load as expected.