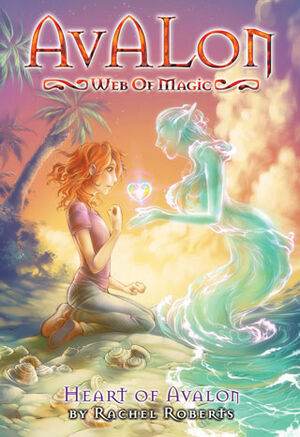 Book 10
A mysterious sickness threatens the sea dragons of Aldenmor and Emily is on the case. But the healer can't find a cure unless she can bond with one special animal and advance to a Level Two mage like her friends, Kara, the Blazing Star, and Adriane, the Warrior. When a strange, shape-shifting creature whisks her away, Emily embarks on an adventure across the high seas of Aldenmor where perilous monsters, salty sea elves, and a hidden treasure hold the secrets to evolving her healing magic and finding the path to Avalon. To save the animals she loves, Emily must journey to the very heart of her magic, face her deepest fears, and discover the truth about her uniquely powerful mage powers and abilities... but she won't be alone.
Ad blocker interference detected!
Wikia is a free-to-use site that makes money from advertising. We have a modified experience for viewers using ad blockers

Wikia is not accessible if you've made further modifications. Remove the custom ad blocker rule(s) and the page will load as expected.