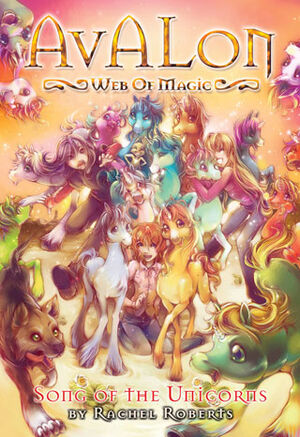 Book 7
Emily's dad wants her to take a vacation with him and his new wife - Emily's new step mom - at a horse ranch in New Mexico. Emily convinces her friends, Adriane and Kara to accompany her. But along the magic web, a dangerous magic tracker is hunting down unicorns, the one magical creature that can control the flow of magic. In the deserts of New Mexico, the mages discover an entire herd of baby unicorns. Emily, Adriane, Kara, Ozzie, Dreamer, and Lyra must find a way to hide the baby unicorns and fight the dark hunter. The magical mage mission: save the unicorns!
Ad blocker interference detected!
Wikia is a free-to-use site that makes money from advertising. We have a modified experience for viewers using ad blockers

Wikia is not accessible if you've made further modifications. Remove the custom ad blocker rule(s) and the page will load as expected.