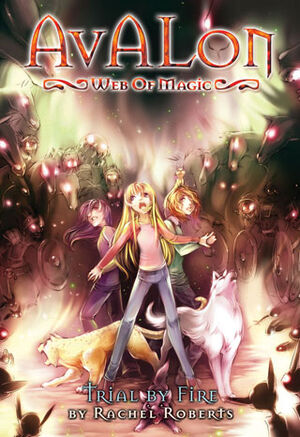 Book 6

The road to Avalon - the mystical home of all magic - is about to be revealed. The path is on the fairy map, a sparkling globe of wondrous power. Kara holds the fairy map in her hands, and must use it for the good of all worlds and all animals. But evil stalks Kara. The Dark Sorceress is after the map, too. If she finds Avalon first, people and animals from all worlds are doomed. The time has come for Emily, Adriane and Kara to be the healer, the warrior and the blazing star they were meant to be. They must win this battle - even if it means sacrificing a beloved friend.
Ad blocker interference detected!
Wikia is a free-to-use site that makes money from advertising. We have a modified experience for viewers using ad blockers

Wikia is not accessible if you've made further modifications. Remove the custom ad blocker rule(s) and the page will load as expected.